Exposure to the sun accelerates the ageing process of the skin, and can cause disruption in the normal blood supply to the skin (which results in vascular disorders such as telangiectasia or diffuse redness). It can also cause irregular pigmentation that shows as freckles or age-spots (solar lentigines), and irregular pore size. AW3 systems offer clinically proven treatment sun-damaged skin, covering both vascular and pigmented aspects.
Is it suitable for all skin tones?
The skin rejuvenation is based on light absorption in melanin and haemoglobin, therefore treatments are more effective on light skin that is not sun tanned at the time of treatment. However, AW3® systems have pre-programmed settings for each treatment so all skin tones can ensure they will receive the correct energy output for their complexion.
Age spots contain a substance called melanin, and diffuse redness contains a substance called haemoglobin. When cells containing lots of these substances, they are condensed together, this is where the light will target the area to rejuvenate it almost immediately.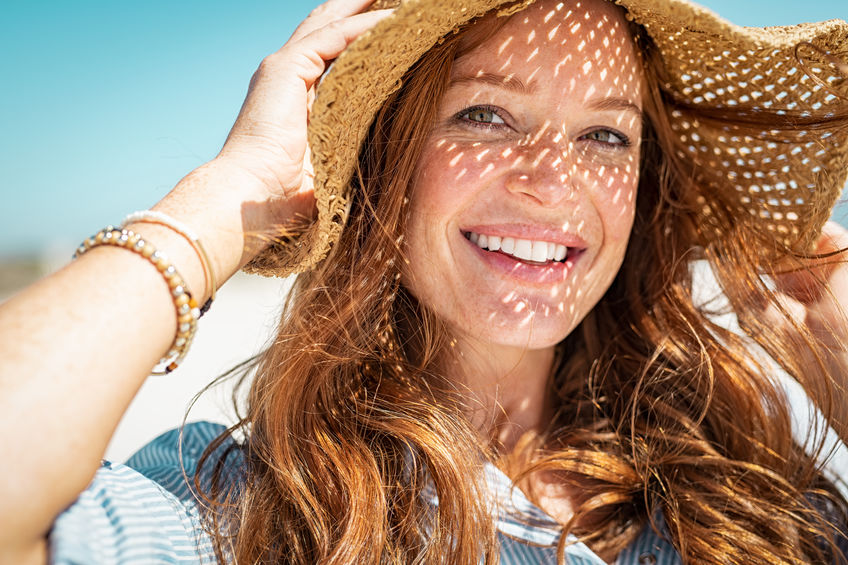 Skin type is a fundamental effecting factor in this treatment as due to the high level of pigment in the skin. Tolerance of pain is very individual from person to person.
No anaesthetics are required, and most people describe the sensation as similar to that of a rubber band snapping onto the skin. You may find it comforting to cool the skin after the treatment.
How many sessions are needed?
On average 1-6 treatments at 4 weeks intervals are needed for the best result. Top up treatments may be needed in the future to maintain these results.
Do I need to take special precautions before and after treatment?
Since tanning takes place by accumulation of pigment (melanin) in the skin, it is, however, important to avoid tanning (sun, solarium or self-tanning cream) before and during the treatment period. Otherwise your tanned skin will absorb more light, which makes treatment less effective. Generally, no post-treatment care is necessary. But people with sensitive skin may benefit from applying an ice pack to the face immediately after treatment or applying an ointment prescribed by the doctor. Furthermore, it is recommended to use a sunscreen (minimum SPF 60) for a few weeks following treatment.
You may notice that the skin looks a little "dirty" for a few days following treatment. After that you will find that your skin looks smoother and fresher. You might choose to have 1 – 2 annual maintenance treatments in order to keep your youthful appearance.
After many years sun worshiping, I was left with unsightly pigmentation on my forehead which got worse each year. I've had 4 sessions now and it's nearly gone. I feel like my skin has been re-would 10 years.